You'll feel very much at home.
We welcome you with loveliness and clean-smelling comfort. Here's what you can expect:
•

Accommodations for individuals, couples or small groups,
up to 8 overnight guests

•

Spacious rooms with high ceilings and wood floors

•

Luxurious, soft fresh linens

and n

ew, comfortable mattresses

•

Kitchen with fully stocked pantry

Food On Hand List

•

BBQ grill available upon request

•

Al fresco dining and conversation on the shaded patio

•

Play movies and music. DVD player and DVR HD TV in parlor and kitchen with Direct TV.

•

Central air and heat

•

•

Privacy

- Innkeeper on the property for full service as needed. You have the whole house to yourselves.

•

Massages. If you would like to arrange for a massage,

please contact:

Gloria Beaman, L.M.T (979) 204-6282

Or email her at

beamangee@aol.com place "Massages"
in the subject-line.

One-hour massage: $85. Tips are appreciated!
Things to do
•

Unwind on a covered porch.

•

Savor the fresh air.

•

Enjoy the majestic trees and seasonal wildflowers
that surround you.

•

Listen to the lullaby of the cicadas.

•

Watch the myriad of birds.

•

Get lost in the spectacular night sky – remember
the Milky Way?

•

Play a lazy game of cards or dominoes.

•

•

Bring a guitar and sing along.

•

See interesting area attractions and historic sites.

•

Indulge yourself with local shopping.

•

Take a scenic country drive.

•

See a professional theatre performance in Brenham
or College Station.

•

Pamper yourself at a luxurious local day spa.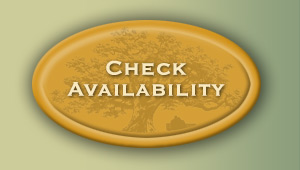 Find Us on Facebook
Reservations: 512-924-3068
info@QuebeFarm.com
6255 Quebe Road, Brenham, Texas 77833
"I especially enjoyed
the items
around the house...
simple familiar things, things I have not seen
in years, but each
triggers a wonderful memory."
Arless Lenz,
San Antonio, TX